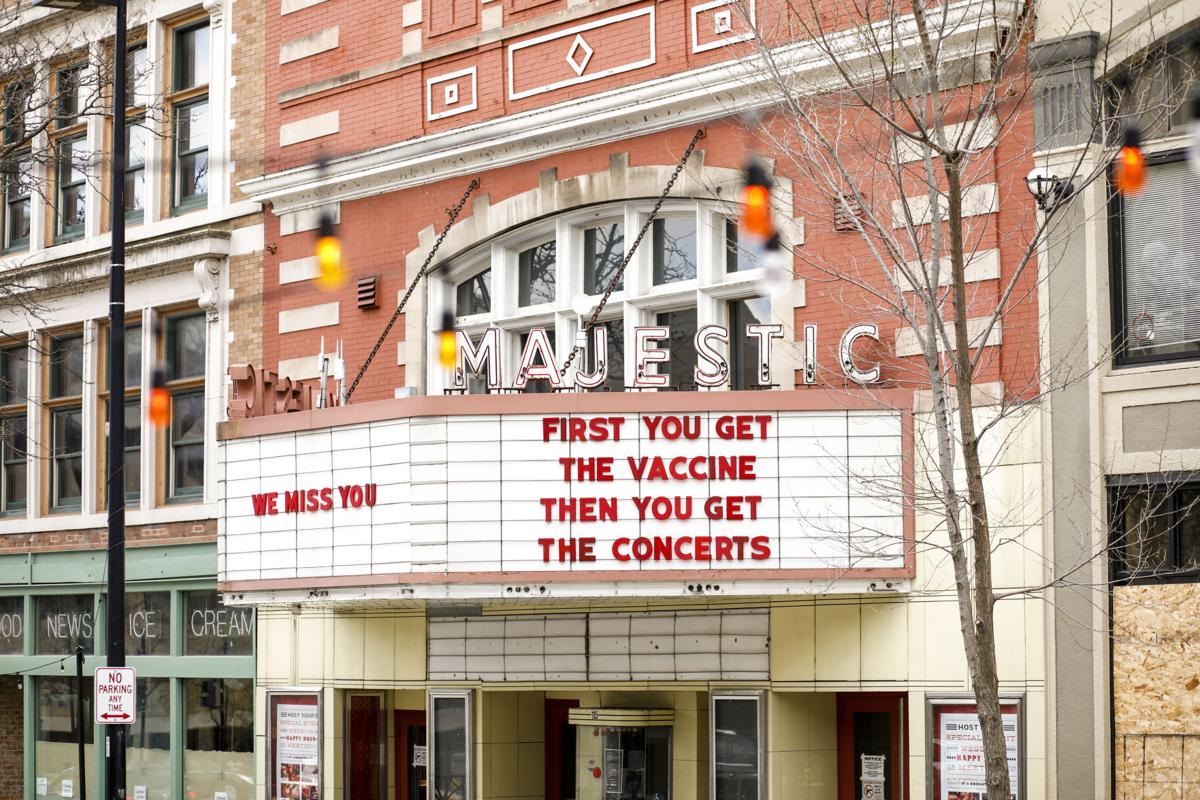 The marquee at Majestic Madison encourages people to get the COVID-19 vaccine so live concerts can resume. Photo by Ruthie Hauge.
Outreach campaign aims to help Wisconsin's hard-hit entertainment workers pay their bills
Natalie Yahr | The Capital Times Apr 23, 2021 | bit.ly/captimes-cow
Crescendo On Wisconsin, a public awareness campaign launched earlier this month, has a simple message for everyone in Wisconsin's entertainment industry, from musicians to stagehands: You may qualify for help paying energy bills and rent.
The campaign's website (cowcampaign.com) directs users to apply for energy assistance through Energy Services, Inc. and for rent assistance through the state's Wisconsin Emergency Rental Assistance Program.
The campaign doesn't change the income-based eligibility requirements for receiving assistance. Instead, it's about getting the message to a set of people who may never have needed the help before the pandemic took their jobs.
Energy Services, Inc. launched the statewide Keep Wisconsin Warm/Cool Fund in 1996 after the federal government rolled back safety nets, leaving many Wisconsinites unable to keep up with rising energy costs. With funding from government, utility companies and donations, the fund provides an average of $400 per household in the form of one-time grants, available yearly, along with additional monthly support to subsidize users' costs.
In a typical year, the fund would serve around 4,000 households, but the pandemic has increased the need. Last year, it served 5,300, expanding its main customer service center in Madison to accommodate the surge in calls. And the need has only grown as the pandemic has worn on, said Tim Bruer, executive director of Energy Services, Inc. On a single day this week, the agency received about 2,000 calls, up from around 350 at this time last year. Meanwhile, many others who would qualify aren't applying, said Bruer.
"We're dealing with a population that, for the most part, has never sought out any kind of assistance or help," Bruer said. "Because of their pride, they don't want to come forward."
The idea to specifically target outreach to entertainment workers came from Energy Services, Inc. contractor Erik Kjelland, a Madison musician who co-founded Flannel Fest, a pair of annual Americana concerts that raise money for the Keep Wisconsin Warm/Cool Fund.
When the pandemic hit, Kjelland, who plays with folk rock band The Mascot Theory and makes up half of Americana duo Kerosene Kites, watched as his own calendar cleared. He started talking with the staff at Energy Services, Inc. about the financial blows entertainment workers were enduring.
"We just knew that there were a lot of people out there … (who had) a really tough time last year," Kjelland said. "We wanted to really reach out to them directly and just let them know that the Keep Wisconsin Warm/Cool Fund is available for that and they should reach out and put aside their Wisconsin pride."
With the go-ahead from Energy Services, Inc., Kjelland teamed up with Madison-based online music promotion company Broadjam to spread the word. The company, which helps musicians license their work to movies and television, has between 8,000 and 9,000 Wisconsin artists on its email lists, estimates CEO Roy Elkins. He was eager to help.
"Every day, somebody calls me that for the last year has been struggling because the musicians are out of work," Elkins said. Some used to pay their bills by working in bars or restaurants. "All those jobs went away. It's been demoralizing for the last year for them, just not being able to play gigs."
Since the campaign's launch, Elkins has been sending emails to everyone he can think of in his Rolodex, from those he knows through his years with the Madison Area Music Association to his various contacts at arts organizations throughout the state, asking them to tell their members.
"I've had a few responses: 'Yeah, it went out this morning' or 'It's going out Friday,'" Elkins said. "It makes me smile."
When the Crescendo initiative launched, more than 13,000 entertainment industry workers had already received assistance from the Keep Wisconsin Warm/Cool Fund. But Bruer said that there are at least 20,000 more workers from the industry who could use help but haven't requested it, and he calls that a conservative estimate.
"For most, they're there on an economic Titanic, with no hope in sight," Bruer said, citing the many venues and production companies that have closed, some for good.
"I don't think that people generally really understand or appreciate the sacrifice (of) many of these folks who provide so much joy and entertainment to us," Bruer said. "I think we've just taken it for granted that those bands and those groups and those theater folks are going to continue to be there for us and continue to provide that kind of enjoyable entertainment.
"This is the time that we have an opportunity to give back to that sector."
On May 15th, Kjelland and his Kerosene Kites partner Beth Kille will raise money for the campaign with a three-band show at Ho-Chunk Gaming Wisconsin Dells. He also anticipates organizing an in-person Flannel Fest for this November, though no details have yet been set.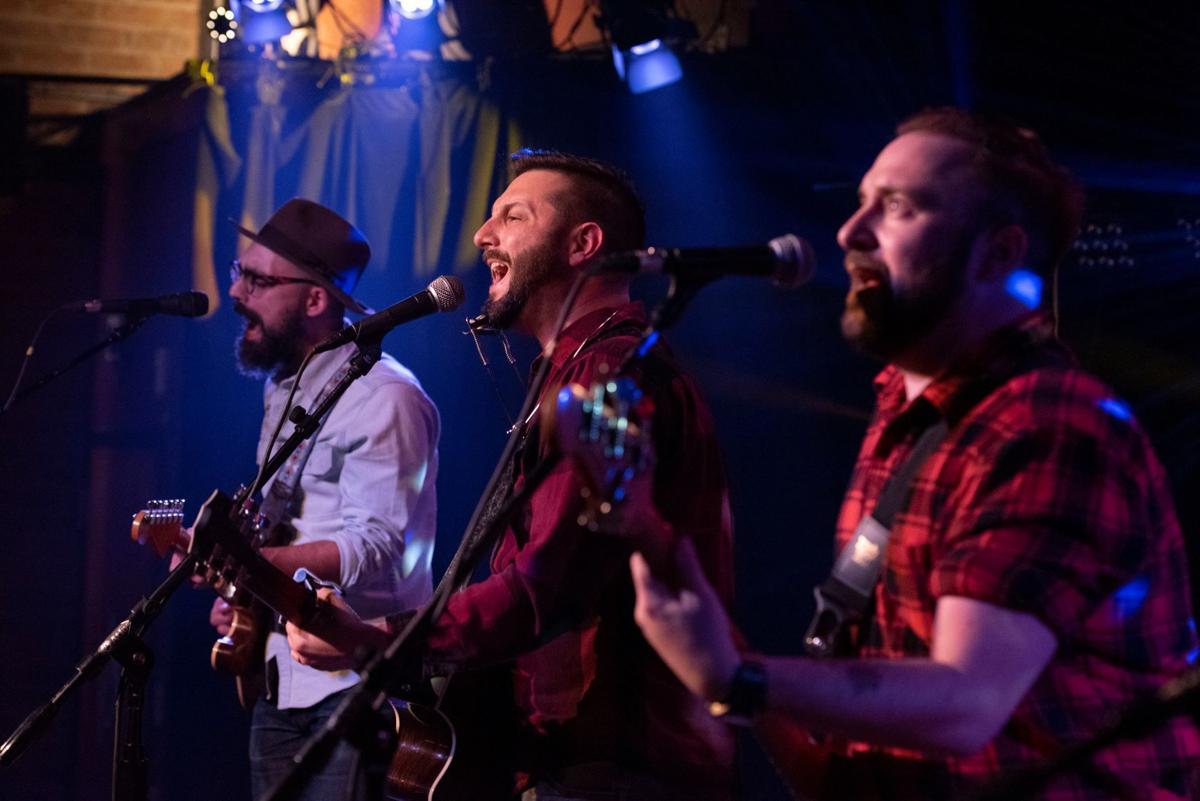 The Mascot Theory performs at Flannel Fest 2019, an annual benefit concert co-organized by Erik Kjelland, the band's frontman. Photo by Brooke Billick.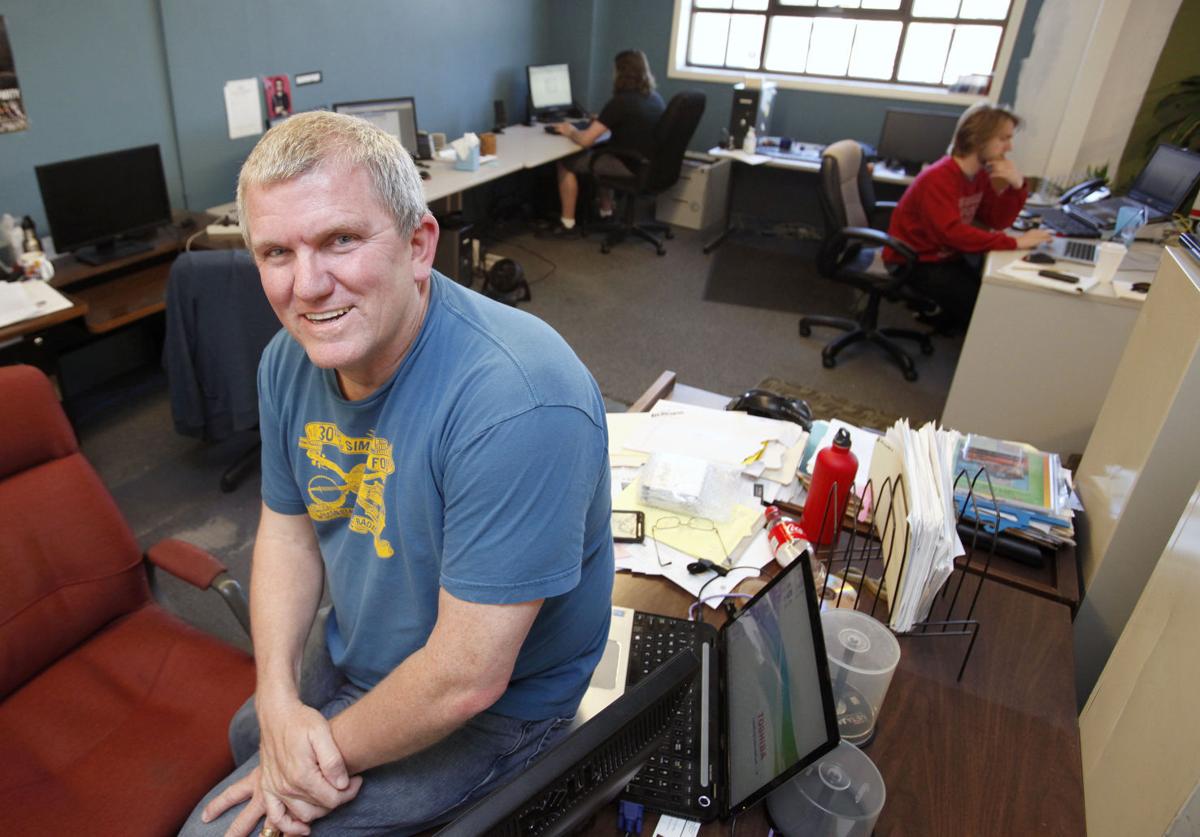 Roy Elkins, founder and CEO of Broadjam, has been leading outreach for the Crescendo On Wisconsin campaign. Photo by Michelle Stocker.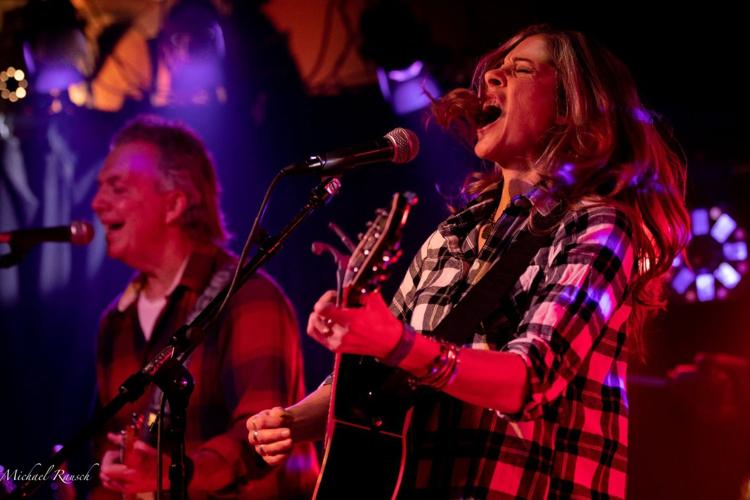 Beth Kille performs with her band at Flannel Fest 2019, an annual benefit concert she co-founded with fellow musician Erik Kjelland. Photo by Mike Rausch.