Dedicated Caring Crafters Making a Difference for Veterans in Need, One Blanket at a Time
Caring Crafters' support of Heat for Heroes keeps Wisconsin veterans warm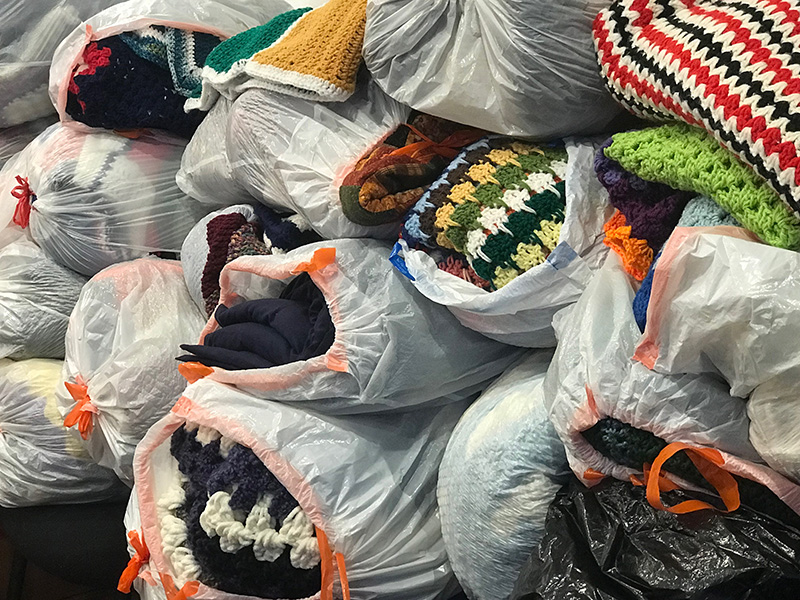 Hundreds of blankets were lovingly created and donated to give to households in need by the Caring Crafters this past year.
With yarn and a mission of giving back in a unique, handmade way, the Caring Crafters continue to show how small acts can make a huge difference in the surrounding community.
The group, comprised of more than 50 people, meets regularly in the Watertown area to handcraft items such as hats, scarves, mittens, blankets, and more for local charities.
---
"Our members have a wide range of talents and big hearts," Caring Crafters member Leslie Krueger said. "We love creating things to keep ourselves busy, and donating them to help brighten other peoples' days."
Krueger said Caring Crafters had previously supported a national veterans' organization, but wanted to shift their focus to the local level. That's when they heard about Heat for Heroes, and met executive director Tim Bruer.
Through the last three years, the Caring Crafters have gone above and beyond to support Heat for Heroes. Not only do members make custom blankets for veterans in need, but they also sell items and donate the proceeds to the organization.
"Saying the Caring Crafters are 'amazing' is an understatement," Bruer said. "They give the most generous contribution of all: Themselves. Every one of those members put so much time and love and care into every one of their products.
"They spend an enormous amount of time making sure a hero stays warm during the bitter cold of winter." Since the group started supporting Heat for Heroes, more than $15,000 has been raised, and 116 blankets have been donated to America's heroes. "In the beginning, we just donated funds raised from selling handmade kitchen items in our area, and later we added donations of knit, crocheted, or quilted afghans, lap robes, and blankets," Krueger said. "We are honored to help make a difference in a veterans' life. It's the least we can do for all they have done for us." The KWW/CF and its staff often visit the group when they meet at the local community/senior center every other week, and have built many personal connections throughout the years. "We have a great relationship with Tim and the rest of the staff," Krueger said. "We love having them join us for special events and catching up with all that is new with their efforts to support our veterans."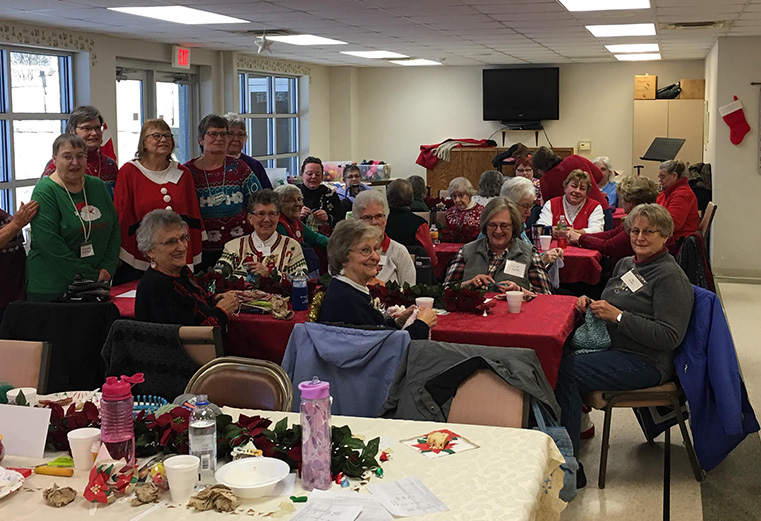 ABOVE: The Caring Crafters at last year's holiday party, celebrating the work they have done to help those in need.
BELOW: Some of the beautiful blankets donated to give to households in need by the Caring Crafters this past year.