Flannel Fest 2020 Virtual Music Event Celebrates 7 Years of Keeping Wisconsin Warm
Virtual format during COVID-19 pandemic successfully raises funds and awareness
Now in its 7th year, Flannel Fest has become an annual celebration of local, regional and national Americana music benefitting the Keep Wisconsin Warm/Cool Fund (KWW/CF). Due to the Covid-19 pandemic of 2020, most live music events have had to postpone until 2021, or they have created virtual events on the internet. Flannel Fest 2020 did the latter, with a successful online and virtual Facebook Live music event held on November 21 that raised over $15,000 for KWW/CF thanks to a 2 to 1 match challenge. While the event was free for anyone to attend, donations were strongly encouraged via virtual tip jars.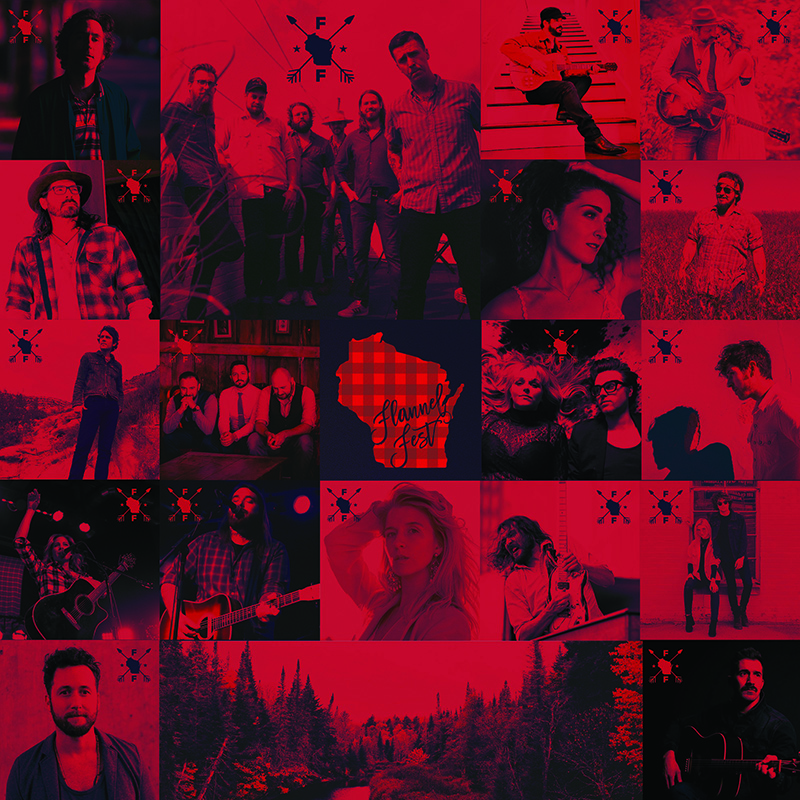 ---
The 2020 event featured many Flannel Fest alumni artists like American Aquarium, Miles Nielsen & Kelly Steward, Trapper Schoepp, Beth Kille Band, and The Mascot Theory, along with Flannel Fest newbies like Adam Greuel of Horseshoes & Hand Grenades and Eric Earley of the successful Portland-based band Blitzen Trapper.
The move to an online event did offer some perks compared to the standard in-person Flannel Fest events of the past.
"Online shows present something uniquely different than in-person events," said Flannel Fest co-founder Beth Kille. "Attendance isn't limited to folks who live in the area. Literally anyone with internet access can participate. We had viewers from all across the country tuning in to Flannel Fest to enjoy music while donating to this great cause. And there was still a great sense of community as flannel-clothed friends, family and fans were able to chat with each from the comfort and safety of their own homes."
The online event also allowed Flannel Fest to draw from a greater number of artists who could participate in the virtual charity event.
"Along with a bunch of talented Wisconsin artists, we were able to bring in a handful of artists with Wisconsin roots who are now sharing their talents and furthering their music careers in other areas of the country, from North Carolina to Nashville to Los Angeles," said Flannel Fest co-founder Erik Kjelland.
Flannel Fest organizers are optimistic that next year's Flannel Fest event will return to an in-person event format in the Madison and Appleton areas of the state of Wisconsin. However, the success of the virtual 2020 event gives them confidence that they could once again shift online if needed, if public gatherings in 2021 are as limited as they were in 2020. "We'll always figure out a way to make it work and make it special. It's too good of an event and too important of a purpose," said Kjelland.
Flannel Fest has proven to be a successful Americana music event year after year, whether in-person or virtual. Musicians, fans, sponsors, and charity all joining together to help ensure their fellow Wisconsinites are taken care of when they need energy or housing assistance.
"We've seen the impact that KWW/CF has had in the music community thanks to efforts like Flannel Fest," said Tim Bruer, Executive Director of the Keep Wisconsin Warm/Cool Fund. "It is not uncommon to hear a Flannel Fest artist share with the crowd a story of how they have been helped by the fund, or to have event attendees come up to us and thank us for our efforts. This whole event is the essence of feel-good Americana."
The 2020 online and virtual event is available to watch in its entirety at http://flannelfest.com and donations are still encouraged.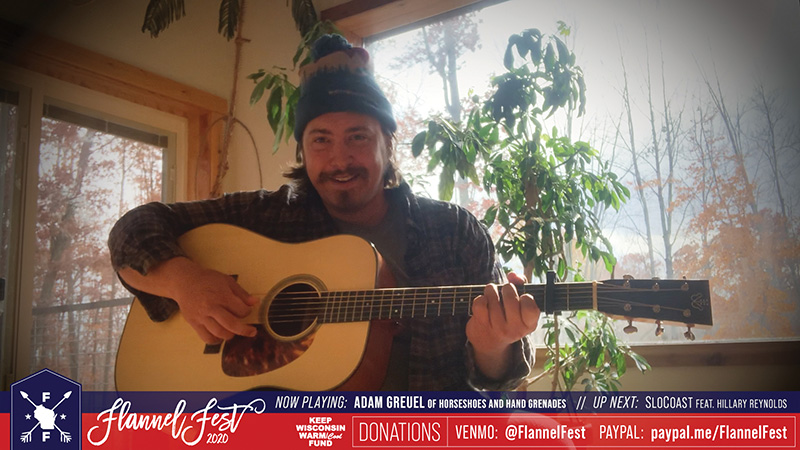 Adam Greuel of Horseshoes and Hand Grenades performing during the virtual Flannel Fest.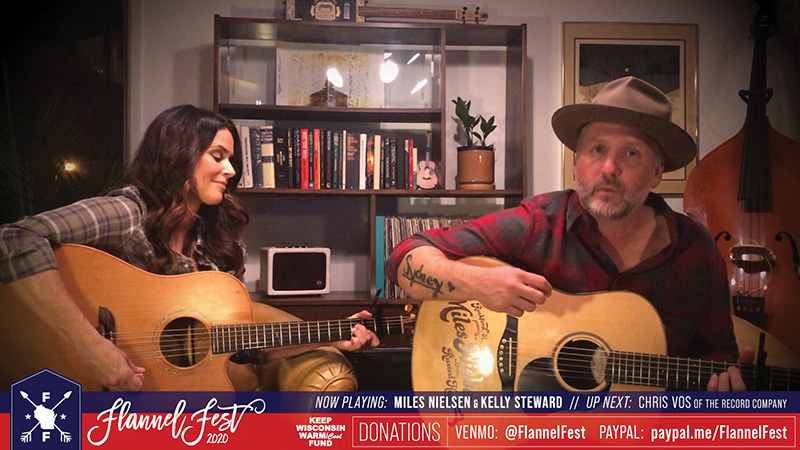 Miles Nielsen and Kelly Steward performing during Flannel Fest raising funds and awareness for those struggling to keep their heat and power on.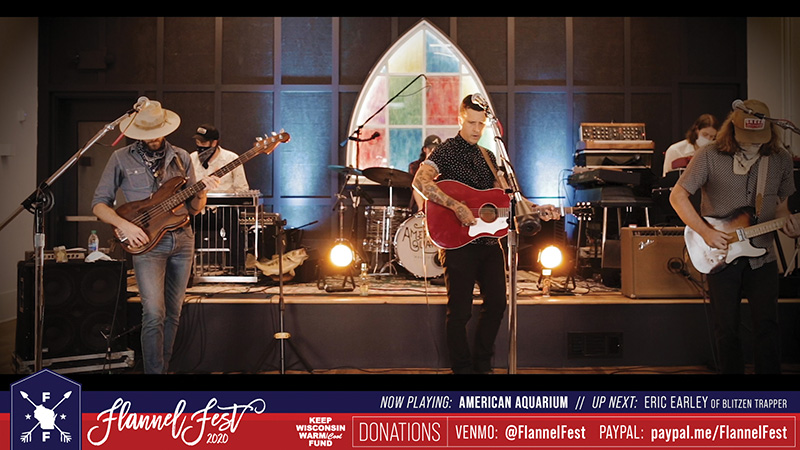 American Aquarium performing during the virtual Flannel Fest.