Energy Services, Inc., KWW/CF Opens Expanded Customer Care Center to Address Growing need for Energy Assistance
1,000's of calls per day are taken at the expanded location that has increased the capacity to help those in need
In early 2020, Energy Services Inc. (ESI)/ Keep Wisconsin Warm/Cool Fund (KWW/CF) opened an expanded Customer Care Center in Madison, Wi. The expanded space allows us to continue to be the primary place to turn for individuals that struggle to keep the heat and power on in crisis.
ESI was created in 1982 as a result of the ESI was created in 1982 as a result of the unfortunate hypothermia deaths of two seniors during a harsh Wisconsin winter, followed by another death in Dane County of a fragile elderly person from heatstroke during the summer.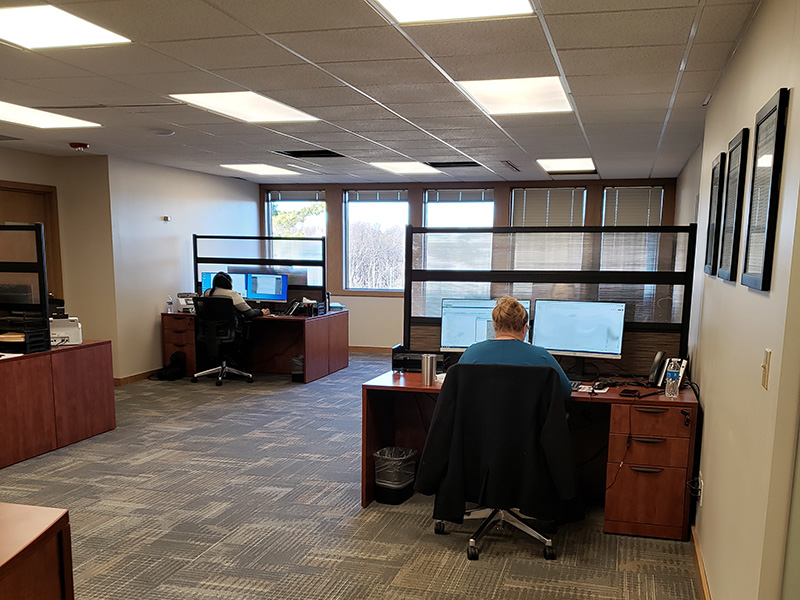 Customer Care Specialists at the expanded Customer Care Center for ESI and KWW/CF take 1000's of calls each day from those in need.
---
In 1996, the KWW/CF was established as a nine-county regional fund. Based on its amazing success and its mission, the fund was expanded to assist those with unmet needs in all communities throughout Wisconsin.
In its first few years, KWW/CF assisted on average around one thousand households per year out of a small office space that was donated by a generous sponsor. As the years passed, the number of elderly, disabled Veterans, and young working families in Wisconsin facing energy-related crises escalated at an unprecedented level, by no fault of their own.
For many people on a fixed income keeping the power on became an unaffordable luxury due to rising energy and housing costs. Even today, low-income households often spend up to five times their total income on energy costs. In 2008 alone, the United States had its largest depression since the Great Depression, and the number of households in crisis increased tenfold.
As demand increased exponentially, KWW/CF was suddenly in need of a new and larger Customer Care Center. A long term and generous supporter of KWW/CF stepped forward by contributing a significant amount of support towards a new space on Madison's west side, and we were able to seamlessly relocate without any gaps in our essential crisis assistance.
A special thanks goes out to the continued generosity of MIG Commercial Real Estate and Ideal Builders, who together quickly mobilized their staff with a number of construction subcontractors to significantly enhance our expanded customer services center's ability to respond to over 3000 calls a day from the most at-risk households throughout Wisconsin.
We also want to thank our generous Information Technology donors and other stakeholders who engineered our new technology with a greatly improved, state-of-the-art tech capacity. This allows us to now expand our focus on prevention and long term economic solutions that stabilize households in need.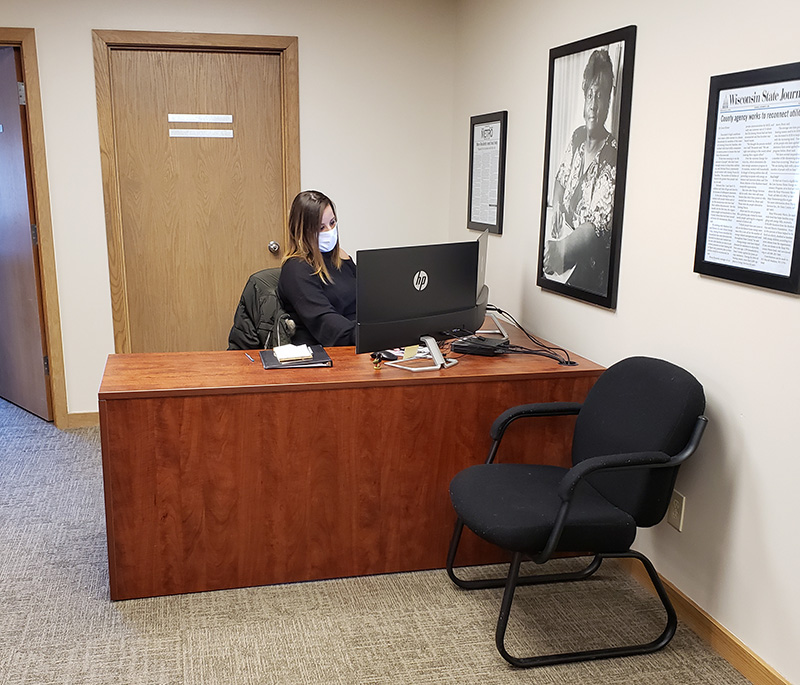 Customer Care Specialists are trained to help clients in need find the resources and support they need in their own counties, while also scheduling energy assistance appointments and sharing resources.