Hutter, MIG Commercial Real Estate Builds on Past Support by Providing New Home for KWW/CF Customer Care Center
KWW/CF and Heat for Heroes Customer Care Center now assisting over
200,000 calls statewide for emergencies and energy assistance statewide
Brad Hutter had just made a career change from private practice to commercial real estate when he was approached by Tim Bruer.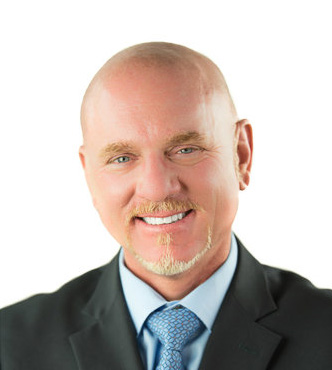 Bruer, the alderman serving Hutter's district at the time, was aware of the fact that MIG, and Hutter, had historically supported a number of grassroots survival safety net efforts in the area. When informed of the growing unmet need that often lead to emergencies and homelessness, Hutter took a keen interest in getting MIG actively involved. Hutter's interest in supporting KWW/CF, an initiative to help at-risk, low-income individuals with their heating bills during the winter was the beginning of this longstanding relationship. It was a no-brainer for Hutter, the president and CEO of Madison-based MIG Commercial Real Estate. He was quick to jump on board and helped the Keep Wisconsin Warm/Cool Fund get off the ground.
---
More than two decades later, that support is as strong as ever.
"Keeping people in their homes was really something that resonated with me," Hutter said of the first time he heard of the organization. "When Tim started talking about the fairly small amount of dollars per person that on average it takes to cover someone's necessary heating bills so they can get through winter, it was shocking. For literally just a few hundred dollars, you could keep someone in their home and keep them stable...the impact (the KWW/CF) has is tremendous."
Through the years, MIG Commercial Real Estate has aided the KWW/CF and Bruer in a variety of ways. From acting as communicators and liaisons with utility companies to hosting fundraising events, the constant assistance of Hutter and the company is always just one call away.
MIG has also been an integral part of the annual Keep Wisconsin Warm/Cool Fund Charity Golf Classic and Silent Auction. Over the years Hutter and others from MIG have come to the event as golfers and as one of the premier sponsors. MIG's support has helped raise over $2 million from the KWW/CF Charity Golf Classic in the 18 years that is has been held.
"They have been supporters of the organization since its inception," Bruer, ESI Executive Director and KWW/CF Chief Spokesperson, said. "What Brad and MIG (Commercial Real Estate) have done for so many years has been simply incredible."
When Bruer was recently looking for a new facility in Madison to house the KWW/CF and Heat for Heroes Customer Care Center, Hutter, and his company stepped in and made it happen at a heavily discounted rate. Hutter's company MIG, with the support of Ideal Builders, made the move of the care center possible.
"We're proud to be able to do that," Hutter said. "We write down our margin that much and know it's going toward a great cause with a great leader that is doing great things. We believe in them."
Hutter said that Bruer's unique ability to leverage small contributions and multiply them through grants and company matches is a big reason why the KWW/CF has grown to cover the entire state of Wisconsin.
"It's just been such a great story, and we remain friends to this day," Hutter said. "(The KWW/CF) has really blossomed into this incredible program, and that is truly a testimony to Tim's determination to do good and give back to Wisconsin."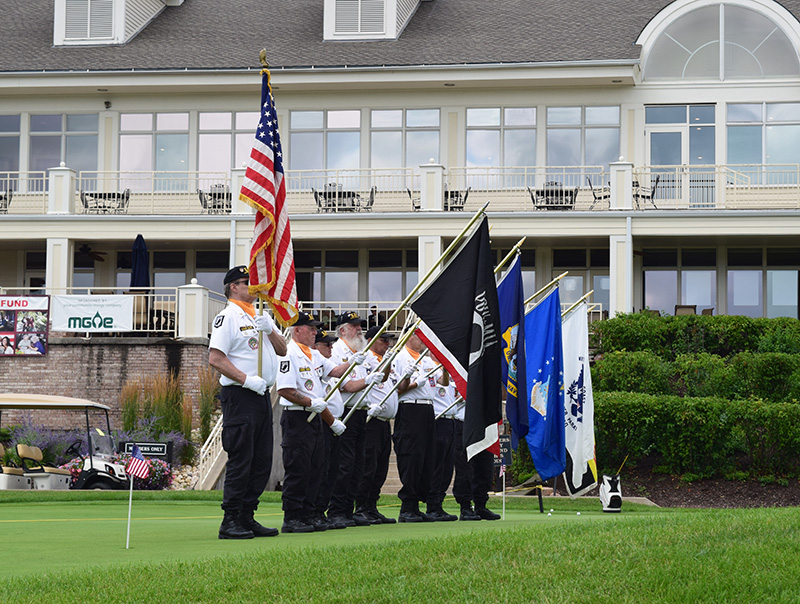 The Kenosha Area Vietnam Veterans Honor Guard helped to kick off the golf outing, reminding attendees of those who have served.