Steamfitters Local 601 Vital to Keeping the Heat on for Vulnerable Wisconsin Heroes in Need
For decades, local Steamfitters, contractors and supply houses have come together to prevent life-threatening emergencies from occurring
For the past 23 years, the Keep Wisconsin Warm/Cool Fund has relied on the countless partnerships it's built throughout the state to reach thousands of at-risk households.
Whether it be community-based businesses donating funds to the cause or large-scale corporations raising awareness, the KWW/CF can always depend on the incredible relationships it's built.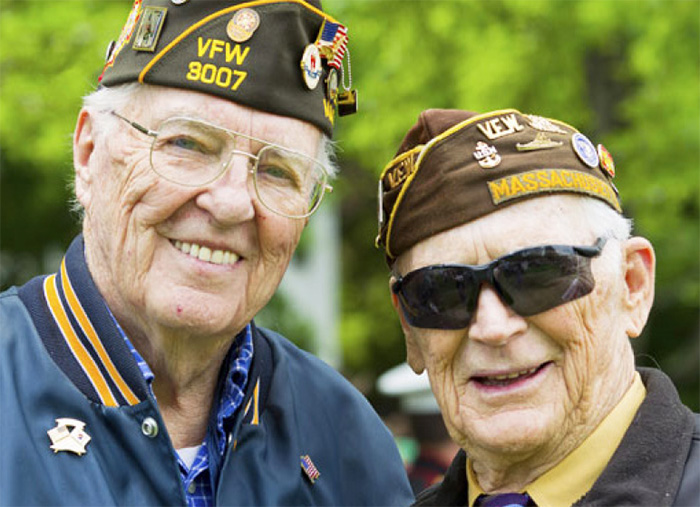 Among the KWW/CF's longest bonds has been with area trade organizations and steamfitters, who are responsible for helping identify at-risk individuals in need of assistance.
---
Every fall, a group of volunteers from Steamfitters Local 601 and other area organizations choose a Saturday to visit the homes of military veterans in Dane County, ensuring their furnaces are functioning properly. The group graciously volunteers a day of labor to inspect and service heating systems in 60 veterans' homes.
"The steamfitters, with the support of their supply houses and participating contractors, make a difference on whether or not a veteran would be safe in their home, or facing homelessness," KWW/CF Executive Director Tim Bruer said. "Through the rank-and-file steamfitters, they have not only ensured units are operating safely, but they have also identified units that were breathing carbon monoxide and have been found to be life-threatening."
Bruer said through the annual initiative, the KWW/CF's Heat for Heroes organization has connected with at-risk veterans struggling with the choice of eating a meal, or heating their homes during the winter.
"They are all truly unsung heroes," Bruer said. "It's not uncommon to find steamfitters, who are veterans themselves, directly interfacing with our Heat for Heroes staff and helping them identify fellow veterans who would have never come forth.
"The steamfitter not only made that veteran aware of Heat for Heroes, but in many cases they actually facilitate the connection between heat for Heroes and ensuring that the veteran is able to stay safely in their home."