Olbrich Botanical Gardens, KWW/CF Share Close Bond with Community
Madison landmark hosts events benefitting the organization
For 23 years, the Keep Wisconsin Warm/Cool Fund has relied heavily on support from those in the community. What started as an emergency fund covering nine counties has grown to an organization that has thousands of supporters and is available in every zip code in Wisconsin.
Despite the changes, KWW/CF Executive Director Tim Bruer has always known the organization can rely on the connection it has with the Madison area. So, when Schoep's Ice Cream and the KWW/CF formed a partnership, it was obvious to reach out to a historic place like Olbrich Botanical Gardens.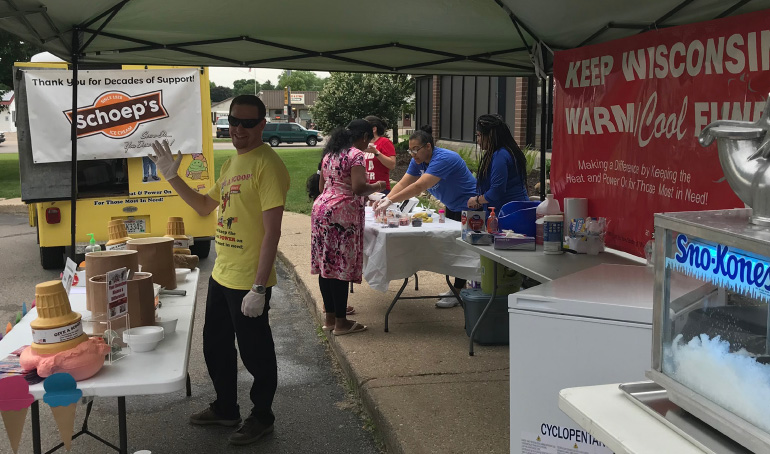 KWW/CF staff are ready to scoop delicious donated Schoep's ice cream for hungry patrons in Madison.